The instruments and effects of OFFICINA 55 are built entirely by hand and only on reserve.
For more information CONTACT US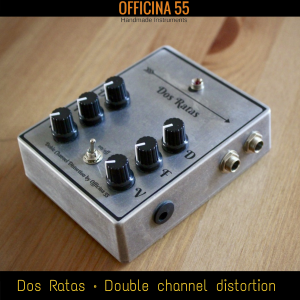 DOS RATAS is a distortion effect inspired by the famous RAT  by ProCo brand.
The Officina55 version it offers a double channel with a separate parameter control to allow a creative and totally stereo compatible control of the effect.
The character of the distortion is very versatile, it can vary from soft and round to brutally and aggressively with powerful hot harmonics.
Price: 150€ 
to reserve follow this LINK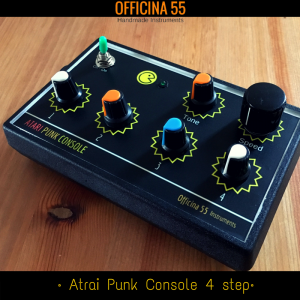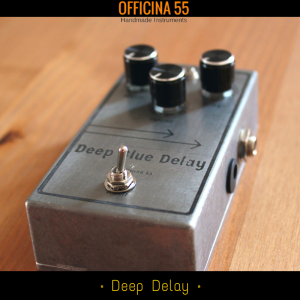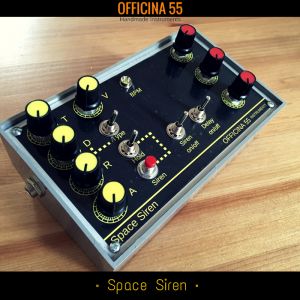 The Space Siren is a synthesizer based on oscillators that modulate a variety of waveforms alternating, their sound is a classic in the  DUB music and Raggae.
Thanks to the integrated analog Delay effect, it is a complete instrument for live performances.
Price: 180€
Demo click HERE
To reserve follow this LINK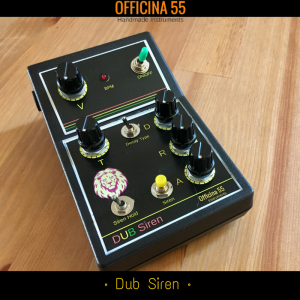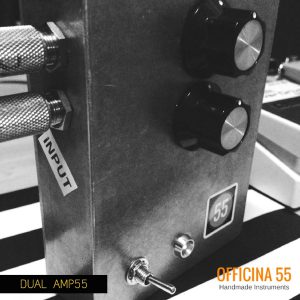 The DUAL AMP55 is a seemingly simple Preamp, but it has incredible potential to improve your sound.
This is undoubtedly a very interesting option for those looking for an extra volume and dynamics in their sound.
With 26 dB boost per channel, it is a quiet (no noise) and very versatile preamp.
Price: 80€
Demo click HERE
To reserve follow this LINK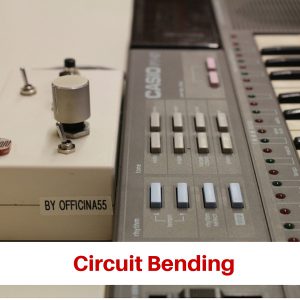 Circuit Bending Workshop
We modify and customize circuits of obsolete electronic devices with circuit bending technique.
To reserve follow this LINK